How Many Creative Hats do You Wear? Me and The Mini Nutcracker
Through out history luminary creatives have not been satisfied with just one outlet of expression. From Christian Lacroix creating costumes for the opera to Walt Disney partnering with Salvador Dali for a visionary animated feature they have all explored multiple outlets of expression. Never letting one source of creativity define them, they have been defined simply being a creative. The need for exploration is at the core of this.
So...How many creative hats do you wear?
As a creative myself I touch many different mediums. From jewelry design, the performing arts, children's illustration to costume design. I find that these many outlets help make me feel fulfilled as a creative.
One area I have been focusing on this holiday season is costume design. The head of the dance program for Centennial Youth Ballet asked me to help with the creative direction for their production of The Mini Nutcracker. I have been sketching, sewing, repairing and reimagining many aspects of the ballet's costumes to bring more depth, context and detail to the production. The Mini Nutcracker is an institution here in Nashville and has been entertaining audiences for years. My first question was how do you push the envelope while still respecting the past? The answer was research. I approached this just as I do the beginning of every collection for Lock and Key, through design rooted in context and research creating a sense of authenticity. First I determined a common era the production can be based in. After much research I landed on the Victorian Era. It is a romantic time period with rich details and one many people are visually familiar with. Then the question became where do I apply this detail to create a common thread through out the ballet. From hair, dressing to home decor many details of the Victorian Age were inspiring.
Well... the program sent me off to tutu school and I was to reimagine an existing tutu for the Dew Drop Fairy. The Dew drop is classically layered in pink tones and I had a mint green tutu. What an adventure it was. The end result of using vintage inspired lace designed to replicate a gown from that era created subtlety and authenticity. In a color of vintage rose the lace softened the base color of the tutu and gave it depth and femininity. And finally, accented in topaz Swarovski crystals the tutu sparkled under the stage light like a flower in the morning sunrise.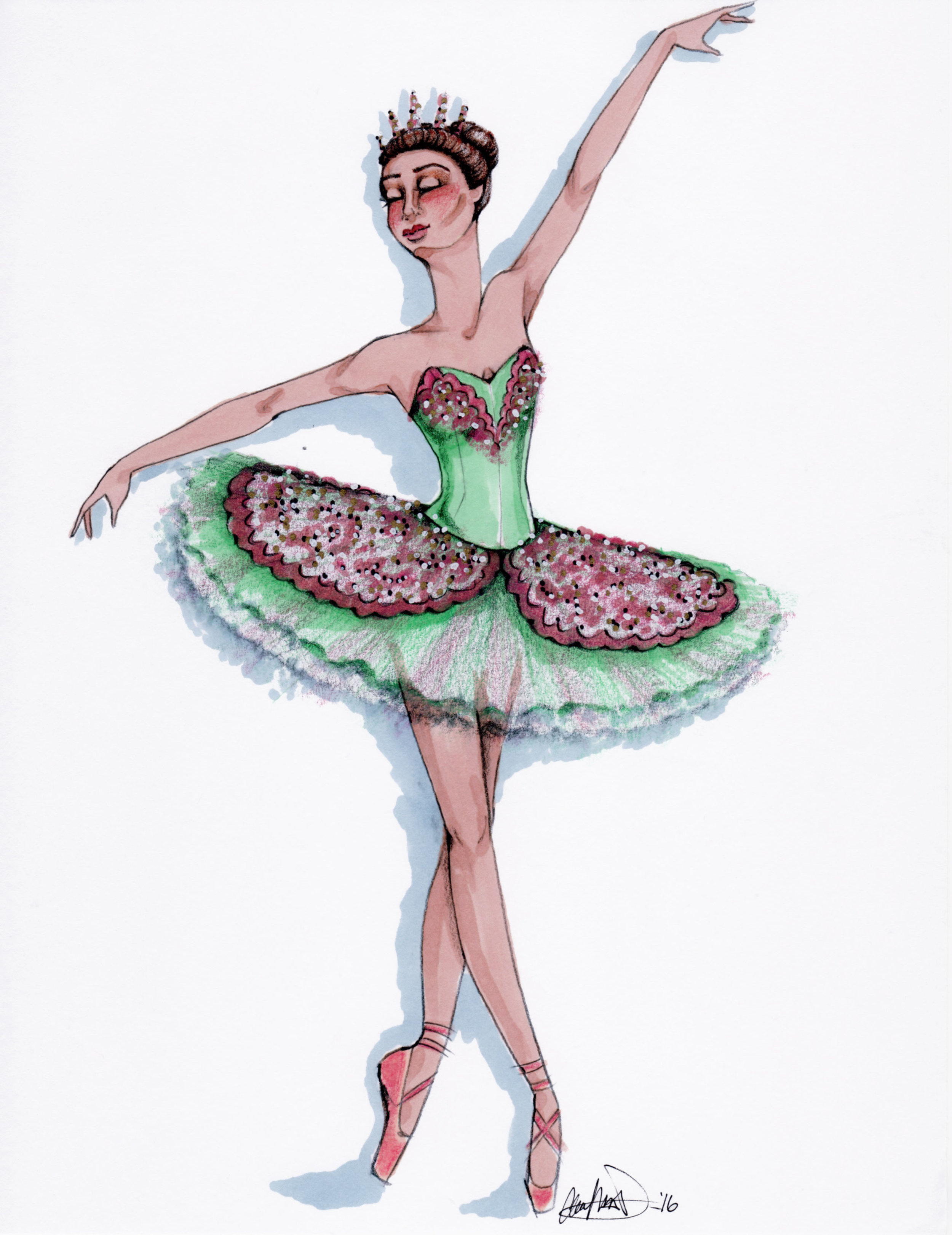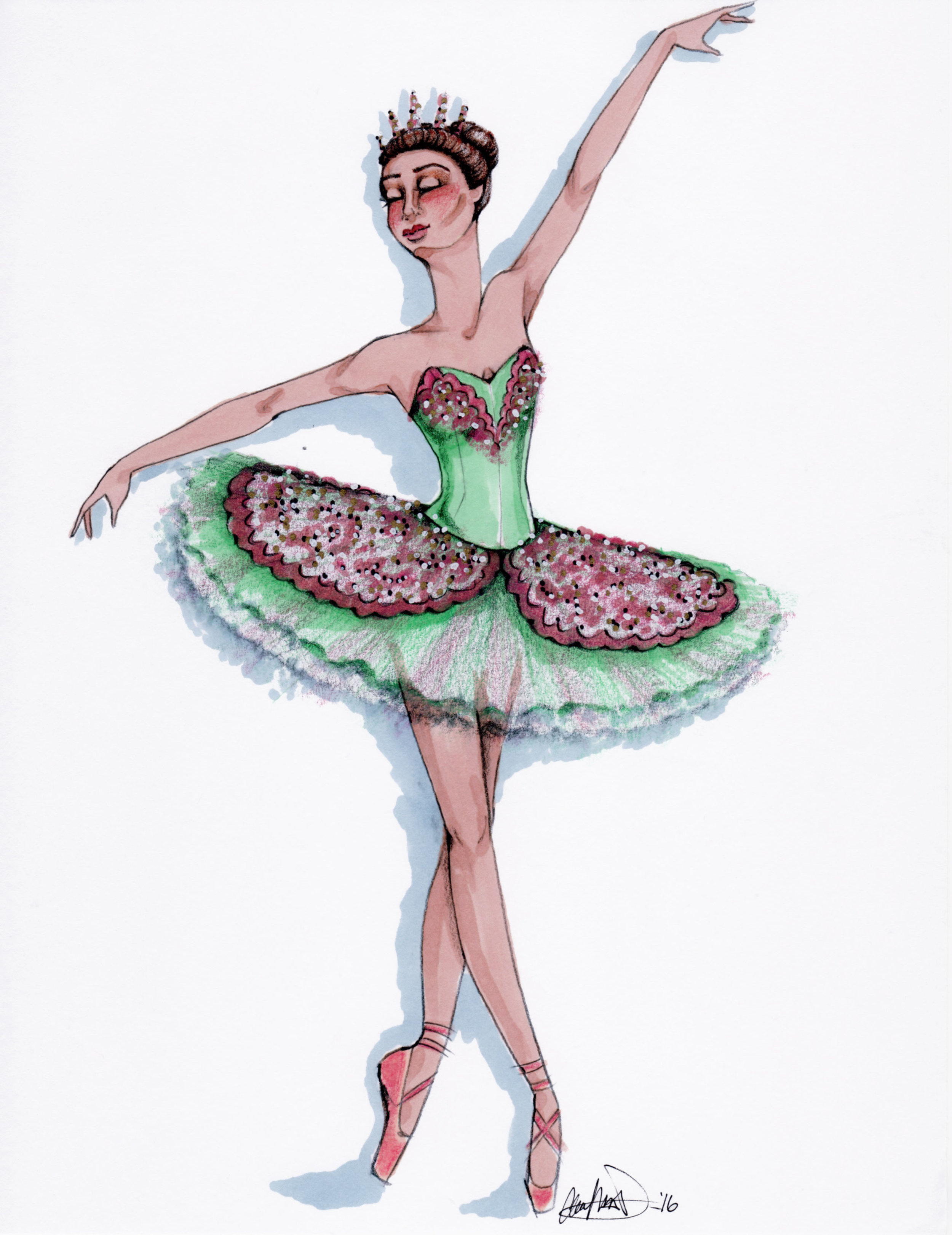 The next task was Snow Queen....